Spring Law conducts a wide variety of investigations for clients. These investigations are often highly sensitive and may involve investigating individuals within organisations suspected of fraud and other malfeasance. They can also involve detailed enquiry into unlawful business interference.
Approach
Investigations are by their nature highly sensitive. We agree with clients the correct approach and how best to maintain confidentiality within the process of investigation. We prefer to keep the circle of those aware of the investigation within the client company as narrow as possible.
Our favoured approach is to be instructed as soon as client companies or high net worth individuals become aware of suspicious activity. Stage 1 of the investigation is to agree the parameters of the investigation, timeframe, cost and client outcome. This is a cooperative process where we rely upon full client engagement to arrive at and agreed scope of indicative milestones during the progress of stages 2 and 3.
Stage 2 of the investigation is concerned with actually tracking the activity of concern and evidence gathering and analysis. Generally we will first be given confidential access to all company material and email accounts. If this bears out initial suspicion we will begin to interview potential witnesses to stress test the belief of wrongful activities. These interviews are conducted by us with the client prior approval and support.
Stage 3 is the presentation of a report based on our findings. That report will indicate whether we believe the initial suspicion is accurately supported by evidence (documentary and oral). This is a detailed assessment of the facts under investigation and concludes with a suggested pathway.
Stage 4 is taking affirmative action where we believe one or more individuals are culpable. Unlike many conventional investigation agencies we are a regulated law firm so where legal action is required we are able to undertake it ourselves, there is no need to brief external parties and to incur that additional cost.
The type of legal action that may follow an investigation is the summary dismissal of individuals involved. We conduct the suspension and dismissal process and formal investigation of these individuals to make sure the dismissal is within statutory requirements.
Typically where there is corruption, bribery or fraud there may be a requirement to report to relevant regulators or the authorities and we assist in that process. Where funds have been stolen or other commercial property removed we will prepare proceedings in the High Court and work on the tracing of misappropriated assets.
Types of Investigation
We undertake any character of investigation. The process and approach differ little with the type of investigation we are called upon to assist.
Typical investigatory processes involve:
Internal Corruption & Fraud
Sadly large corporations in particular are affected by corruption and fraud. Despite the best efforts of compliance those intent on wrong are infinitely resourceful. And often a step head of the game. Business is faced with a dilemma – people need to be trusted to do their job and not micro managed, but at the same time that often provides opportunity to do and conceal wrong. And of course the more senior the insider the greater the ease of propagating malicious activity. Those involved with deal making, purchasing, finance, and the keeping of company books and records often pose an elevated risk as do employees responsible for the company's supply chain where bribery can arise.
Malicious Interference with Business
The bigger the prize the more people are prepared to risk. We are sometimes called to investigate patterns of adverse outcomes/data breaches which do not appear coincidental. A third party may be involved in the deliberate and negative interference in the company's activities. Our aim in this type of investigation is to conduct a deep stress test of the outcomes to see whether there is indeed a pattern of interference and to trace any wrong doers involved. If we can establish a strong case then invariably we will bring legal action for the client company for malicious interference in lawful business activities for an injunction to restrain further breaches and damages.
Regulatory Investigations
We conduct investigations into suspected regulatory breaches either by the company, its employees or both. These investigations may focus on regulations that affect particular industries (for example those governed by the Financial Conduct Authority), or involve examination with statutory laws such as The Foreign Corrupt Practices Act (FCPA), the UK Bribery Act, and Anti Money laundering and Terrorism financing. Our legal skills coupled with our intelligence assets gives us the lead in investigatory work.
Dispute Avoidance
---
Effective Dispute Avoidance helps people and businesses avoid risk events. Read more…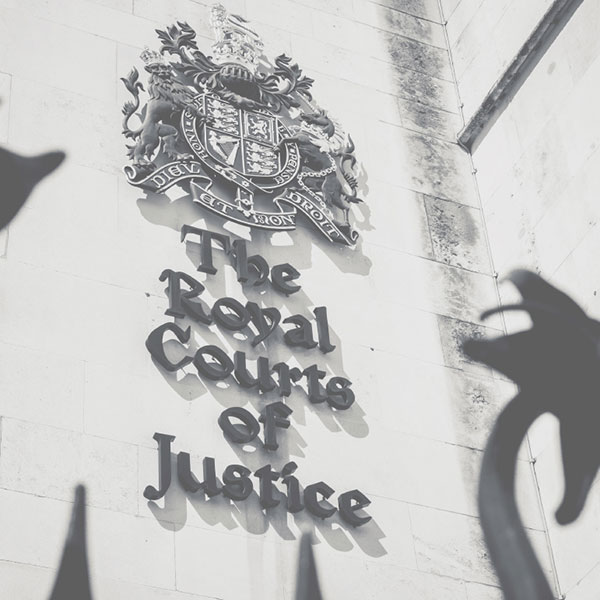 Dispute Resolution
---
The key to success is to avoid disputes where possible, but to prevail if resolution of disputes becomes necessary. Spring Law is a niche disputes law firm, it is used to resolving complex and high value problems.
Intelligence
---
Effective intelligence gathering can be used not only in the context of minimising business and transactional risk, but also as a tool to assess risk and gather relevant evidence in litigation and arbitration.
The Value of Intelligence
The lawful access and use of business and personal Intelligence is of great value in assessing risk events, uncovering and dealing with malfeasance and corruption and tracing assets available in a dispute.