Spring Law has two executive directors.
Tim studied History at Cambridge University and was awarded a distinction in law on conversion.
He is Senior Partner at Spring Law, which he founded in 2002. Prior to Spring Law Tim practised as a corporate lawyer at City Law firms Simmons & Simmons, before focussing on litigation at Pinsent Curtis and Denton Wilde Sapte. During his time with these firms Tim acted notably on the well-known American Tobacco litigation, the collapse of the BCCI bank and the largest ever maritime arbitration, the case known as Solitaire. He was active in banking and finance litigation and employment litigation.
Tim was also in-house counsel at Reuters and then at media and sports rights acquisition company Sportsworld Media Group PLC. During which time he was responsible for assisting with the Group's Worldwide company acquisitions, PLC compliance, its acquisition of sports and media rights, the enforcement and protection of the Group's intellectual property, and the management of its commercial risk and litigation.
Since setting up Spring Law Tim has continued to advise private companies and high net worth business people across all aspects of their business and personal objectives. He works with these clients in a General Counsel capacity drawing on his experience of working in industry as Group Counsel. He is responsible for Spring Law's G-CAS™ services.
In addition Tim is a High Court litigator, qualifying as a solicitor advocate in 2010. He advises clients on all categories of disputes whether in Court, arbitration or mediation. His practice has involved him in the litigation of international disputes and he often works with overseas law firms to manage the aspects of International work. His expertise focusses on:
High value business disputes, invariably involving complex contractual issues
Shareholder and boardroom conflict
Employment litigation
Warranty and indemnity claims
ICT claims & procurement disputes
Intellectual property
Defamation, privacy and confidentiality
Negligence
Tortious and contractual damages
Tim uses his rights of audience widely throughout the Court system and will represent clients in Court including trial.
James Russell
Managing Partner
James is an experienced commercial and litigation lawyer qualified to represent clients in both the UK and Australia.
James worked in Sydney for more than 8 years as head of litigation and employment at Surry Partners before moving to London in 2005 to focus his work on high value and complex disputes, often with an International element. He is valued by his clients for his intellectual approach and thorough commitment to their cases.
His particular expertise includes:
Corporate and Commercial disputes
Employment Litigation
Insolvency Disputes. These typically involve acting for liquidators against former directors, generally comprised of cross border and fraudulent transactions. For instance, James is involved in a £200m international fraud case proceeding in the High Court involving numerous defendants and the Serious Fraud Office.
The law of equity and injunctive relief. In addition to his contentious practice James also is involved in the delivery of Spring Law's G-CAS™ services.
About Spring Law
---
Founded in 2002, Spring Law specialises in dispute avoidance, dispute resolution, investigations and intelligence acquisition. Our clients are the Government, Public and private companies, domestic and International high net worth individuals.
We have offices in central London, Chichester and Gibraltar. Find out more about us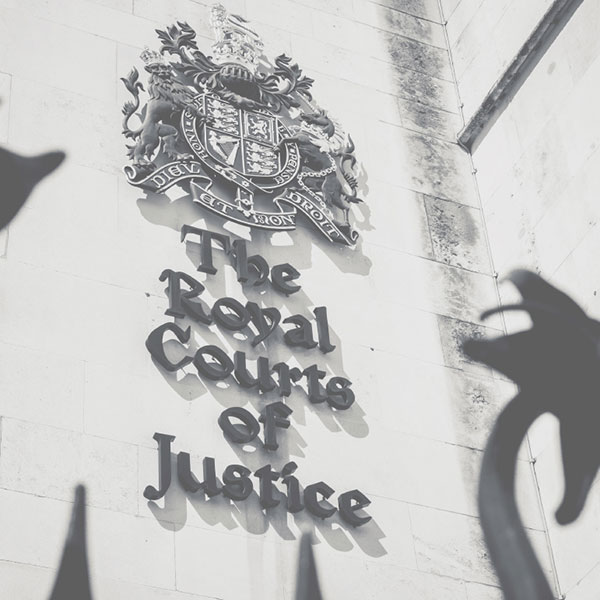 Our Approach
---
To be effective at what we do we recruit high calibre academic lawyers with a streetwise instinct for advantage. Litigation or solving disputes by mediation and arbitration is a people's business.
Our approach is driven by good communicators, people clients like to work with and who possess strong written and advocacy skills.
We Offer
---
At Spring Law we also offer:
debt recovery services
litigation services
mediation services
arbitration services
employment tribunal services